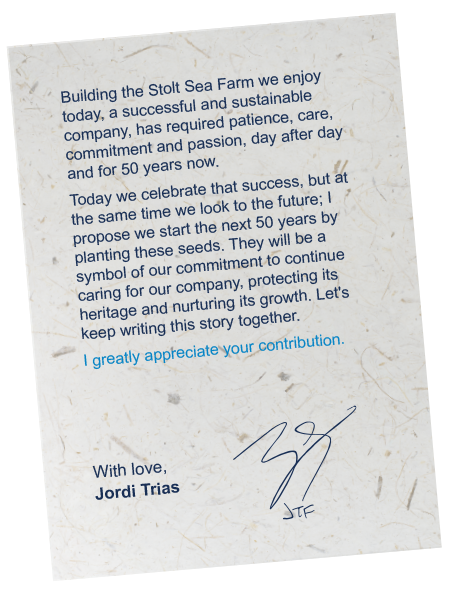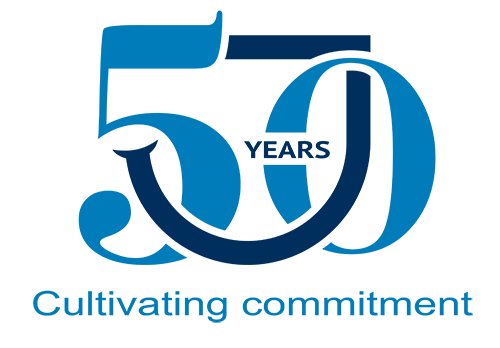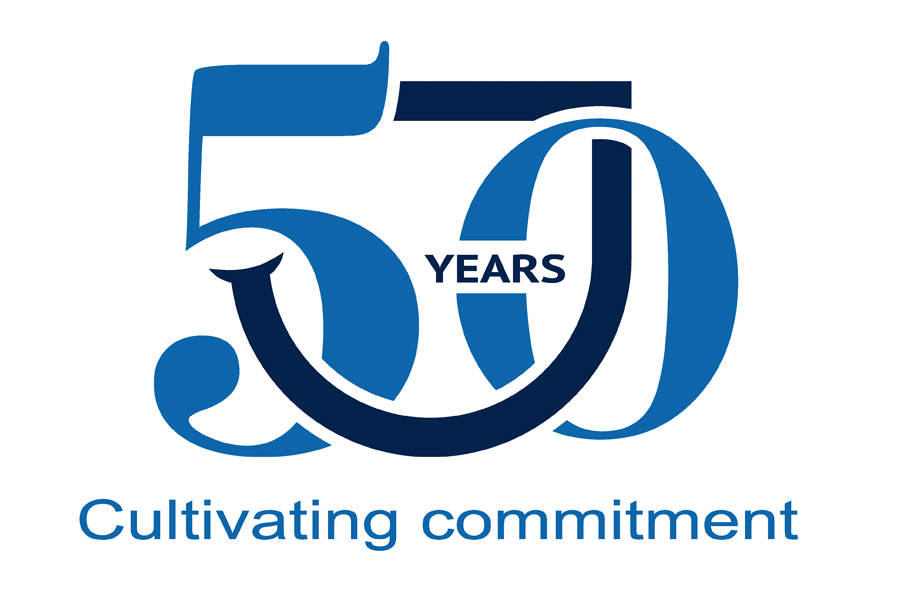 Show Info
Throughout the year, there will be open days at the turbot ongrowing centers, Hafnir and Anglet. There will be designated days in each center where employees can go with their families and show them where they work. In addition, some farms will hold open days for clients, suppliers and local authorities. It is about bringing our farms closer to everyone that makes Stolt Sea Farm possible. In addition, our employees who are curious to know what a fattening farm looks like will be able to visit it at this open day.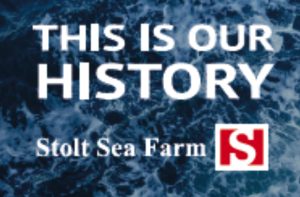 Show Info
Throughout the year, all Stolt Sea Farm Group work centers will host a traveling exhibition of the company's history. There will be a space for all the people to sign it.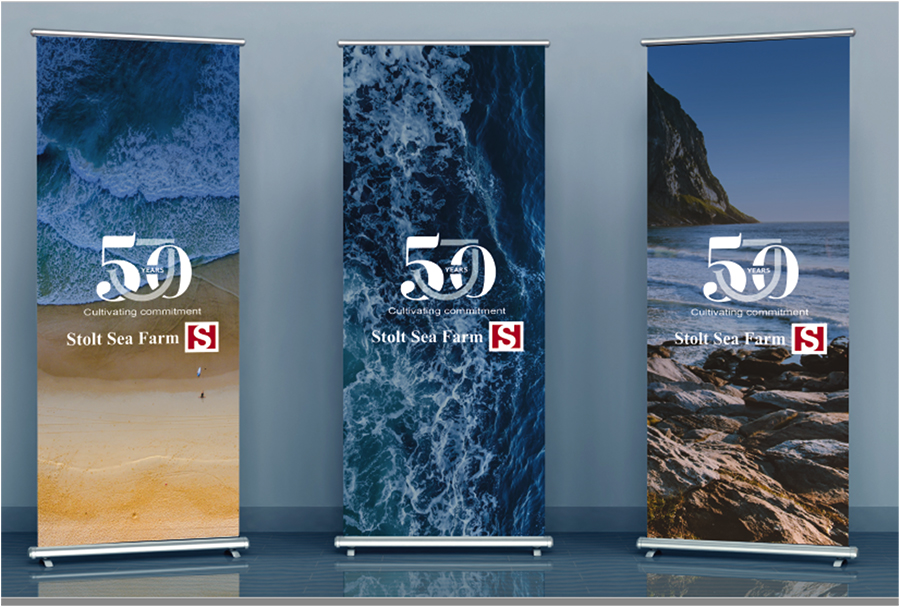 Show Info
During the month of February all the work centers will receive canvases, posters or pictures to locate within the facilities.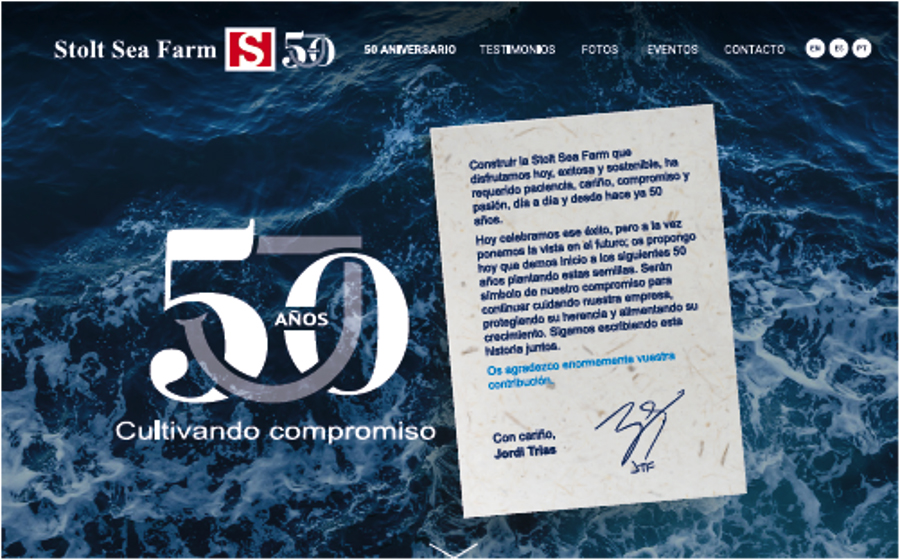 Show Info
We have created this website to accompany us in the celebration of 50 years. Please check back regularly to stay up-to-date on what's happening at Stolt Sea Farm's 50 year celebration.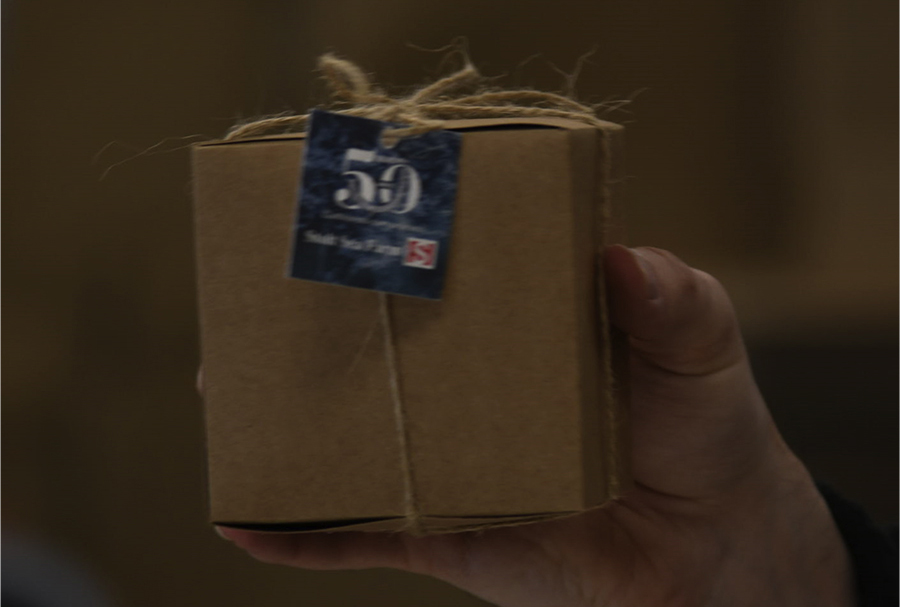 Show Info
Stolt Sea Farm wants to kick off its 50th anniversary year by distributing plants to all its employees. It is a way of symbolizing the commitment that has been cultivated since the beginning of the company and that will continue years from now.
This will be a year of celebrations. Follow us to stay up to date CONTACT
Stolt Sea Farm UK PLC
Aldwych House 71-91 Aldwych · London · WC2B 4HN
Tel: 981 83 75 01